Financial Planning
We provide our clients with holistic financial planning. This means we look at your entire financial picture and we work collaboratively with legal, tax, and insurance professionals to ensure your financial plan is as efficient and synergistic as possible. We understand that your financial roadmap is as unique as you.
Portfolio Management
Our investment management strategies are designed to minimize volatility and risk while enhancing investment returns. We hedge client portfolios using options strategies providing a safety net in the event of a negative market event. Our firm believes that it is possible to be in the market without being at the mercy of the market.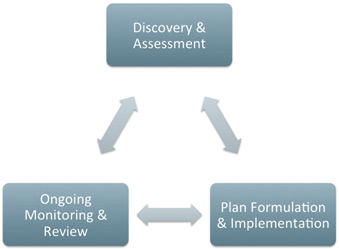 We utilize a proven consulting process that ensures that all client needs are addressed, not only initially, but also on an-ongoing basis.
Discovery & Assessment




Analyze current investment strategies and financial plans

Identify risk tolerance

Define financial and personal goals

Plan Formulation & Implementation




Recommend appropriate planning services

Review and finalize Investment Policy Statement

Develop plans and execute investment strategy

Ongoing Monitoring & Review




Monitor and report on probability of success

Quarterly meetings / Annual check-ups
*Not all accounts are eligible for hedging
You can trust us to help you reach your goals.
Tell us a little bit about you so we can get started.